WORLD HERITAGE TOUR OF KYOTO
Duration

8:00am – 3:00pm (Approx 7 x Hours)

Tour type

Full Day Tour - (Including Lunch)

Group size

Minimum x 2 / Maximum x 6 guests

Location

Kyoto
¥14,500 per/person
Price is inclusive of all taxes & service charges. No more to pay!
Kyoto has no less than 17 UNESCO World Heritage sites, more than any other city in the world. There is no doubt that navigating these can be a challenge, especially if you are time poor.
It may come as no surprise that one of the first questions our guests ask when checking in is "Which temples should we visit?". For me it's like asking which child you like the most. Over time I have developed quite a rapport with the various shines and temples in my neighbourhood, each of them eventually revealing a different personaility.
The Golden Pavillion (Kinkaku-ji) is definately the flashy teenager of the group. The beautifully maternal Ryoan-ji Temple quietly welcomes visitors to it's peaceful dry Zen garden like a much loved grandmother. The secret Okochi Sanso Villa confidently displays what is arguably the best garden in all of Japan (my opinion only). Situated right next door is the mysterious and ever popular Bamboo Forest. I could go on. One common factor I found was that most guests were spending a great deal of their precious time travelling between these sites. Understandable for first timers to Kyoto.
Through necessity we eventually put together a tour that focuses on the North West area of Kyoto. From here we can easily visit 4 of these Unesco World Heritage sites, as well as gardens and local neighbourhoods to see just how Japanese families live.
Like many people in recent times, the majority of our guests are sadly time poor. Of course Kyoto is much more than temples & shrines, but if you do have time constraints, please allow us to show you our part of Kyoto". Thank you.
DANNY MATHESON & KAZUO IKEDA
(Owner/Operators – Jam Jar Lounge & Inn)
---
HIGHLIGHTS
Visit 4 x Unesco World Heritage Sights
(including Kinkaku-ji, Ryoan-ji & Tenru-ji)
Riverside "Picnic Lunch"
Visit a private Japanese garden
Enjoy freshly made Matcha Tea
Stroll through traditional neighbourhoods
SUITABLE FOR
Walkers, photographers and garden lovers who prefer a mix of nature and World Heritage sights.
WHAT WE WILL DO
Arashiyama is so much more than the sea of selfie-sticks making their way through the famous bamboo forest. Although we will be paying homage to this particular UNESCO World Heritage sight, this is not the star of our show, but it's lesser known neighbour. Join me as we wander through the exquisite private gardens & tea houses of the Okochi Sanso Villa. Created by silent movie star Denichi Okochi in the 1920's, his vision was only opened to the public upon his death in 1962, and is often overlooked by visitors on the tourist trail.
After a freshly brewed cup of local matcha tea, we will make our way to another Unesco World Heritage site, the Tenryu-ji Temple with it's world renowned Japanese garden. From here we'll cross the much loved Togetsu Bridge, before ascending to a hidden Buddhist temple perched precariously on the side of a mountain, to enjoy unequalled views of the Katsura river and Kyoto. Ring the temple bell three times for luck.
Time for a riverside lunch, or maybe we will ask the temple monk if we can take in his peaceful surrounds while we rest and enjoy our delicious bento box.
After lunch we take a short ride on the Randen Electric Train before winding our way through suburban streets and alleyways, glimpsing the daily life of the locals before reaching another Unesco World Heritage site, the magnificent Ryoanji Temple. With it's much admired raked, pebbled garden dating back to the 13th Century. This temple is not only a favourite of the Japanese, but of visitors from all over the world. From here we take a short bus ride to one of Kyoto's most photographed sites, the Kinkakuji Temple (also known as The Golden Pavillion). This World Heritage site is a must-see on every visitors list.
The Kinkaku-ji is where our tour ends. Your guide will be happy to advise and/or recommend any forward travel arrangements for guests not staying at Jam Jar Lounge & Inn.
INCLUSIONS
English speaking local guide
All public transport costs
Entry to Okochi Sanso Villa & Gardens
Entry to Tenryu-ji Teample Garden
Entry to Senkoji Temple
Entry to Ryoanji Temple
Entry to Kinkakuji (Golden Pavillion)
Picnic Lunch
NOT INCLUDED
Transport to/from meeting point for guests not staying at Jam Jar Lounge & Inn
Additional food & beverage not outlined above
Souvenirs and items of a personal nature
Tips & Gratuities
KNOW BEFORE YOU GO
A reasonable amount of walking will be involved (approximately 14,000 steps). Although we will be walking at a leisurely pace, there are quite a few steps leading to the Senkoji Temple. A moderate fitness would be required (6/10). Please ensure you have sturdy comfortable walking shoes & water.
Vegetarian options are available for lunch but should be advised upon booking.
Any existing dietary requirements and/or food allergies must also be advised when making your booking. In the event of rain a restaurant lunch will be provided.
TOUR STARTING POINT
Kitano Hakubaicho Station. (Bakurocho, Kamigyo word, Kyoto 602-8386 )
*Jam Jar Lounge & Inn "in-house" guests will have the option of accompanying our guide from Jam Jar Lounge & Inn.
TOUR ENDING POINT
Kinkakuji Temple
*(In-house guests will be accompanied by our guide back to Jam Jar Lounge)
Your guide will be happy to advise other local landmarks for you to visit, or assist with your forward journey.
BOOKING CONDITIONS
Tours must be paid in full prior to the commencement date
Minimum x 2 / Maximum x 6 guests
PLEASE NOTE - Solo travellers are welcome to contact us directly via our website to check single availability or make a booking.
Cancellation fees will apply
CANCELLATIONS
Cancellations recieved up to 7 x days in advance of the scheduled departure date, will incurr no cancellation fee - (Fully refundable).
Cancellations recieved between 3 and 6 days of the scheduled departure date, will incurr a 50% cancellation fee.
Cancellations recieved within 2 days of the scheduled departure date, will incurr a 100% cancellation fee - (Non-refundable)
In some rare cases, the tour may be cancelled due to weather or other circumstances beyond our control. In the unlikely event that the tour is cancelled by us, you may choose between a rescheduling of the tour, a full refund of all monies paid OR a credit towards an alternative tour. If you choose to accept a credit, the difference in the cost of the alternative tour will be refunded or paid by you as applicable.
WORLD HERITAGE TOUR OF KYOTO
Duration

8:00am – 3:00pm (Approx 7 x Hours)

Tour type

Full Day Tour - (Including Lunch)

Group size

Minimum x 2 / Maximum x 6 guests

Location

Kyoto
¥14,500 per/person
Price is inclusive of all taxes & service charges. No more to pay!
この商品はおひとり様につき1点づつのご購入となります。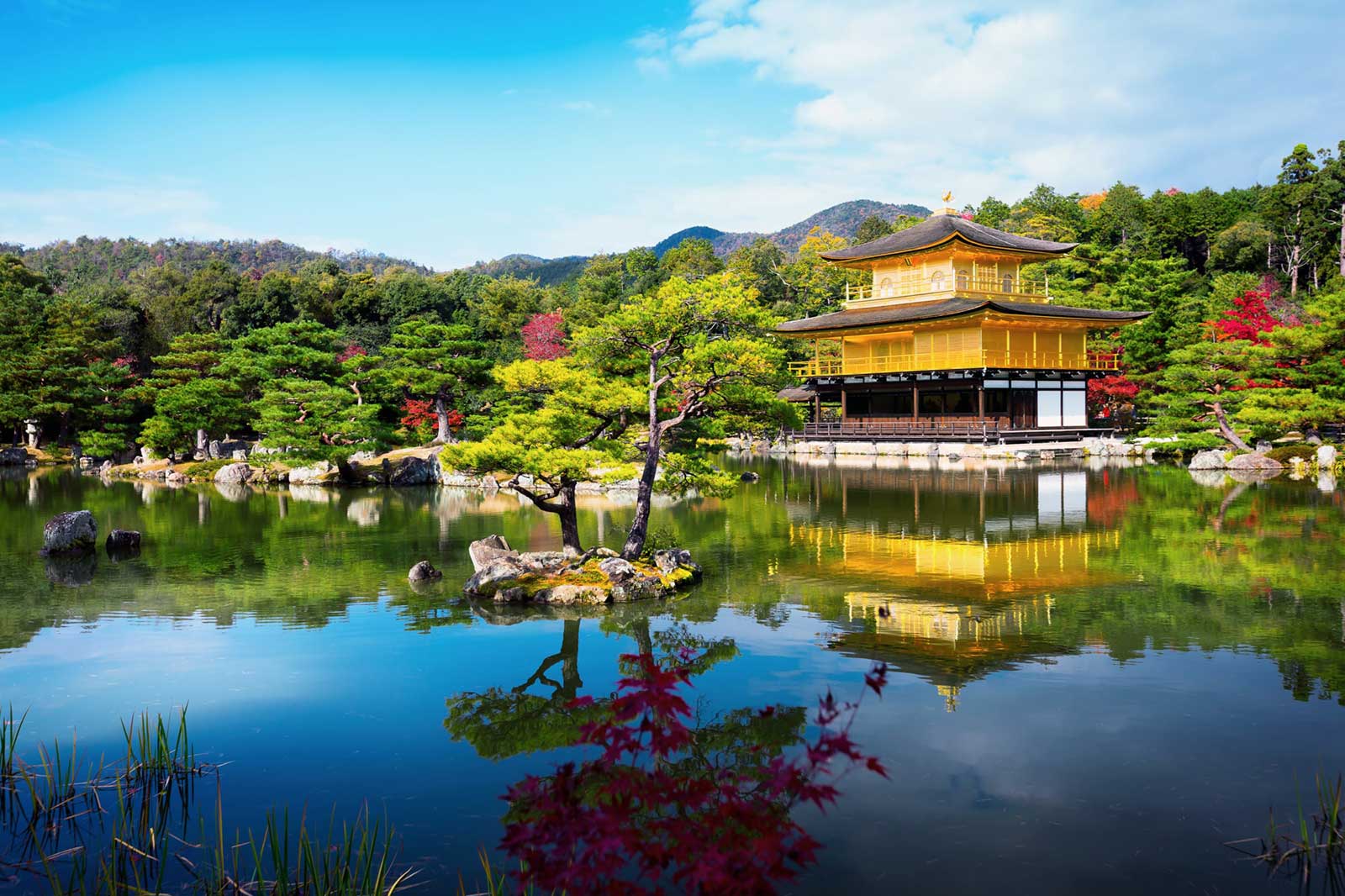 JAM JAR EXPERIENCES
Join our private walking tours to experience the hidden delights of Kyoto.